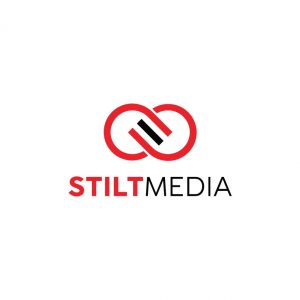 13 Nov

100% black woman owned digital agency Stilt Media are disrupting South Africa's marketing industry – using data to create real results

Written by  Mimi

Gauteng based digital marketing agency Stilt Media are making waves as one of the few completely black women owned and led agencies in the current South African marketing and advertising landscape. The agency is already disrupting the typical client/agency relationship by using technology and data to add real value and return on investment to clients' bottom lines.

Founded in 2015, Stilt Media headed up by Marketing Director Mimi Mphaphuli and Managing Director Tina Manyanya. Both women come from impressive leadership and management backgrounds, with Manyanya having headed up her own department at Publicis Media and Mphaphuli having lead a department at Ogilvy.

The pair decided to start up Stilt Media after noticing a gap in the current digital marketing environment in terms of service and delivery. They aim to use their unique backgrounds to create better processes and build better strategies to boost clients from an operational and business development point of view.
So what makes Stilt Media different?

"To start with, we believe in the power of technology and data and how it can be used to add measurable value," says Manyanya. "We're used to seeing the scenario where a client comes to an agency with a bunch of cash and tells them to run a campaign without having an understanding of what they agency is going to do and why. We want to use the data, analytics and tools at our disposal to demystify what we do, so clients can see that everything we recommend is from a strategic point of view. We don't want to waste the client's money."

"So many South African agencies just take their client's funding and rely on automated tools to do the heavy lifting for their social media and search campaigns," adds Mphaphuli. "We'd rather dig deep into the data, so we can understand how to constantly better optimise our campaigns."
"We're very interested in where technology is going and in investing in tools that can help make things easier and more affordable for our clients. Whether it's more efficient reporting tools or more efficient programmatic processes, we're always looking at ways to get more insights without cutting corners."
The pair acknowledge that the current advertising industry has a reputation for a lack of transparency, and hope to build trust through becoming strategic partners to their clients – and not just another agency.

"We understand that the industry has for a very long time operated without transparency and clients have been kept from seeing where their money is going and how it's being spent. What we are doing is telling them what the work we're doing will do to their bottom line," says Manyanya.
"We are interested in being strategic partners and taking things beyond a typical client agency relationship. We're asking ourselves, 'how can we assist you and partner with you to help your business grow holistically?'"
Stilt Media also believes in fostering the next generation of black, female digital marketing leaders, and have created a paid internship program to facilitate this.

"Having both grown up in agency environments, we understand what the typical internship can be like," says Mphaphuli. "We don't just want to give them meaningless jobs to do. We want them to understand the thinking behind what we do and take ownership of it. We want to encourage a spirit of entrepreneurship."
Stilt Media is currently taking on clients across verticals, and already has partnered with several major South African agencies as well as clients in the technology, automotive, financial and entertainment sectors.