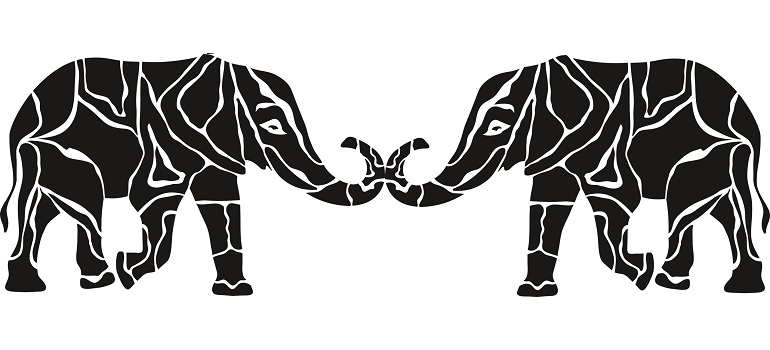 12 Aug

Agency Life: The black elephant in the room — part 2

by TJ Njozela (@tj_njozela) Previously, we looked at why the elephant is in the room. Now, we're going to talk about the challenges of having a pachyderm in an advertising boardroom. Eish, white people, this one is mostly about you people. Not in a bad way, but we need to have some real talk for you to understand some things. Here are a few.
1. It's not unfair
There are a few counter arguments that say that black economic empowerment (BEE) or transformation are just forms of reverse racism. That's like saying that an economics teacher, who gives more attention to a student who struggles more than the rest of the class, has favouritism. Already you can see why the teacher focuses on that student.
Now let's randomly assign a race to that student. Say, you know, for no particular reason, the student is black. Yet not only is the black student struggling in the economics class, some of his Asian and mixed-race classmates are struggling, too. Not as bad, but still. In the entire classroom, only two students understand economics. Again, totally randomly, let's say these students are white. The teacher is obliged to help the rest of the class more than the two so that the Department of Education can give them a gold star for 100% pass rate.
Now swap out the teacher for the government and the students for South Africans, and it's easy to see how not unfair it is that we need transformation.
2. You're cool but not black
The brands that we create work for provide products and services in South Africa. The same country that's mostly black people. And, as much as you may have a black friend, or maybe you've gone for drink at a shebeen in the hood, or your favourite song is The Story of OJ, you're still not black. Sorry.
This means that there are a lot of nuances, insights, and other things that you just won't ever get. That's why some campaign, no matter how dope they are, just don't vibe with the public. And going to a black team for some 'kasi words', or vernac, won't make them any more relatable.
The good news is: you don't have to be black. There're blacks for that. And the best part is that the more you work with black people and treat them as equals, the more relatable your work will be, because you'll be learning the intricacies and variations there are among black people. But a fair warning: once you go black, you never go back.
3. Even us, we can be smart
When you take a walk through most agencies today, you'll probably notice a few more black faces. What this means is that there are some talented black people out there. So where does this notion of a lack of talented black employees come from?
The bigger problem is that, the higher up the ladder you go, the less black faces you see. What this picture paints is just how difficult it is to break through the so-called 'white ceiling', which is basically a racial version of the glass ceiling that caps women.
The most-disgruntled people in an office are the ones who must deal with both. Just imagine what it's like to be black AND a woman (I got your back, ladies). In truth, you don't have to look far to find some really smart black people; most just need a chance to prove their mettle.
~~~
The situation is obviously more complicated than one column or two may describe but at least by understanding that transformation isn't unfair because we live in a country that's majority-black, and there are people who can create work and get insights that people can relate to, we'll be well on the way to making it work for everybody.
And, no, white people aren't the only ones to blame for the lack of transformation. My people, I'm a holla at you in the next column.
Article originally published on MarkLives