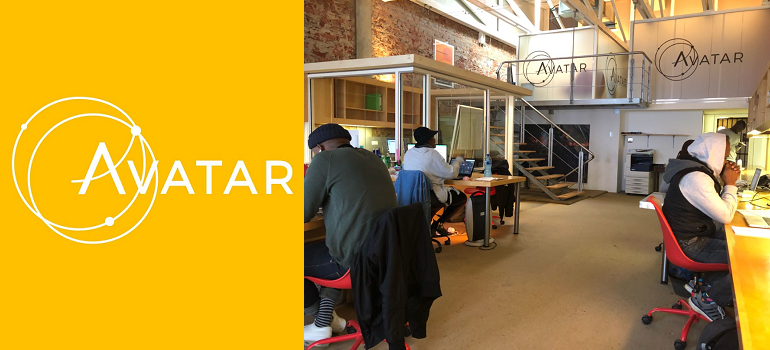 26 Oct

#AgencyFocus: Avatar breaks through in Cape Town

by Carey Finn (@carey_finn) The Mother City may traditionally have not been seen as welcoming to black-owned and operated agencies, but Avatar Cape Town hasn't let that hold it back. Though not yet two years old, the agency has secured several significant accounts and seen strong growth.
"Business has been great"
"Since the day we opened our offices in October 2016, business has been great," says managing director Mthunzi Plaatjie, who estimates that it's won advertising accounts worth close to R85m in billings (total client marketing spend) over the past 12 months. He is hoping this figure could soon surpass the R100m mark. The agency is majority-owned by M&N Brands(started by Veli Ngubane and Zibusiso Mkhwanazi), the group behind Avatar in Johannesburg, with the rest of the shareholding vested with the local management team.
Among Avatar Cape Town's major new clients is H&M South Africa. "We won H&M by demonstrating a thorough understanding of the South African consumer, which was driven by the diversity of Avatar as well," says Plaatjie. "We pride ourselves on being a diverse agency, as opposed to a black agency. We also understood where H&M was as a brand, and the opportunities that existed for them as an international player coming into the country."
Another big win was Caltex South Africa, which recently upgraded its relationship from digital to TLL. To date, the agency has not lost a single project or account — a trend that Plaatjie hopes will continue.
Not an easy journey
But the journey from "wild card to part of the leading pack" has not been as easy as it might seem, says Plaatjie, and the agency had to prove itself both to peers and clients. "At the beginning, the other agencies in Cape Town 'slept' on us and didn't believe we would actually be a force, and a lot of clients didn't really know what we were about," he explains. "So, it took a lot of lobbying from our side. The more that we started winning, the more that the industry started paying attention. The market needs to be aware that Avatar is in Cape Town, and we're open for business."
Part of Avatar Cape Town's 'secret spice' for success has been its access to the Gauteng market, something more and more clients in Cape Town are seeking, says Plaatjie. Though operating as a separate business, the agency collaborates with its sister Avatar office in Joburg.
There are no plans to expand into other parts of the country in the near future, but Avatar hopes to go beyond the borders of SA to position itself as one of the leading networks of agencies in Africa in the coming years, says Plaatjie.
Transformation and change
For now, though, he'll be focusing on Cape Town. Although the city still has a lot of work to do when it comes to transformation, this will change, says Plaatjie, and he's taking it upon himself to help make that happen. A key part of this is strengthening the agency's presence, with Plaatjie anticipating the onboarding of an additional 10–15 staff members over the next 3–6 months.
In May, it welcomed Cindy van der Vorst, ex-Zoom Advertising, as business unit director (BUD) and, if it lands one or two of the prospective accounts, Plaatjie would look at bringing in another BUD, as well as building an additional account management team. Avatar Cape Town currently has two such teams — one solely digital, and another that's ATL.
It would also look at filling a senior account management role and a senior creative role, says Plaatjie. "Currently, my senior resources from a creative point of view are sitting out in Joburg, so there's definitely going to be a need to bring in senior resources as the agency grows." For now, Grant Sithole, recently promoted to chief creative officer, splits his time between the two cities, flying from one to the other every two weeks.
Non-traditional approach
Plaatjie reckons Avatar Cape Town's non-traditional approach to agency life will help secure it the right talent: "I think we've brought a whole lot of freshness and newness into the game. We're young guys — the average age of our exco is about 33 — and that's helped us to attract people who want to be part of this new wave of thinking and doing things in an agency." Delivery, he says, is more important than fixed working hours or location, so employees are offered a fair bit of flexibility. Profit-sharing is something that might be considered going forward, he adds.
The team will be called on to assist in Avatar Cape Town's "big awards drive", one of Plaatjie's goals for the year. "We've already bought a cabinet," he says. "We just need to fill it up." Avatar was named Medium Advertising Agency of the Year in the 2016 Financial Mail AdFocus Awards and took the runner-up spot last year.
Avatar Cape Town
avataragency.co.za
 • Ramify Premium
Office locations: Cape Town (sister office in Jozi)
Revenue band: R10–15m
Staff count: 25
Key clients: Caltex SA, H&M SA, SKYY vodka, Virgin Active Red, British American Tobacco
Services: Creative, strategy, digital