04 Jun

Top 10 Advertising Agencies in Johannesburg
AVATAR is an established and successful full-service marketing agency with digital at the core owned by Zibusiso Mkhwanazi and Veli Ngubane. AVATAR unites a professional team of over 60 marketers which consists of creatives, developers, writers, strategists, account managers, producers and many others.

The Odd Number is an Advertising Agency co-founded by Sibusiso Sitole and Xola Nouse. We are a 100% black-owned advertising agency that has been in full-time operation since 01 April 2015, led by a management team with over 25 years experience in the corporate sector and advertising industry.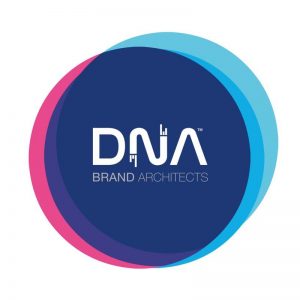 DNA Brand Architects is a one of a kind company that takes your brand where it has never been before, creating unexpected alignments that will shake up your market and blow your mind. We are created for brands with an unstoppable hunger for greatness and are committed to a re-imagined and empowered South Africa.
In 2006, Bongani Gosa founded the agency that would later become BWD Advertising. The company started as a website design agency then evolved to become a digital marketing agency which has since grown into a full-service advertising agency that provides an array of marketing and advertising services.
Riverbed is an independent, black female owned full-service TTL Agency. We create brand experiences people want to spend time with.  By creating interesting, thought provoking and authentic experiences, we forge lasting connections between brands and people.

Makgonatsohle Media (t/a MKT Media) is a specialist media, marketing and communications company. We are a 100% Black-owned entity, always curious and big on collaborations. Through our acquisition of the award-winning creative agency MotherRussia Communications and partnership with associate companies, we are well positioned to deliver 360 degree media and marketing solutions to clients.
Collective ID occupies what we believe, is a unique space, in the range of advertising agencies available in South Africa. Combining a proven track record of creative excellence and main market expertise in media ranging from digital to traditional media with 51% black ownership and BEEE Level 1 status.
Founded in 2009, June 15 Advertising is a wholly black owned and managed creative advertising and communications agency. We offer through-the-line creative advertising; reputation management, public relations and media relations; experiential, promotion and interactive; Media planning, buying and placement; SMME sector insight and Advisory as well as Digital marketing solutions.
Tsalena Media is a 100% Black Youth Owned  Media Buying, Marketing, Events Management and Creative & Production Agency.We are a specialist with proven capabilities in providing solutions in: Media Buying, Event Management, Strategic Marketing Services, Branding, Content and Idea Management. Our Vision is  to be one of the leading black owned Media Agency in South Africa.
The Communications Firm (TCF) is a South African based integrated marketing agency that offers capabilities in Corporate Communication, Event Management and Branding and Design services. As a specialist in below-the-line marketing, TCF has over the past 13 years introduced "out of the box" thinking to the communications industry.